A pregnant woman, especially in the first trimester, is an exceptional patient for beauty salons. This is mainly due to the hormones raging in the female body. Does being pregnant mean that women have to give up professional treatment? Absolutely not.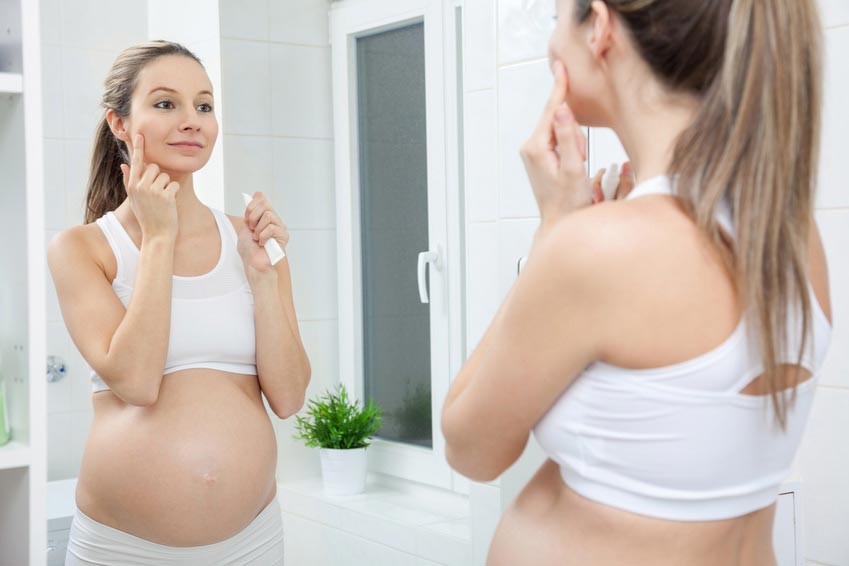 The most popular treatments for pregnant women performed in our salon:
The perfect gift for a pregnant woman - a massage voucher
Go to the store and buy an ONLINE gift. You will receive a gift card for a massage by e-mail.
And now a few interesting information that every future mother should know about cosmetic procedures during pregnancy
Do you know that pregnancy is not forbidding you to perform cosmetic procedures? You can still use cosmetology services while being pregnant.

So what treatments can be used while expecting a child? Firstly, we offer a peeling. It is a treatment consisting of:
removal of dead skin to improve the appearance and condition of the skin,
shallowing small wrinkles,
brightening the complexion,
skin revitalization,
reduction of roughness and dryness of the skin,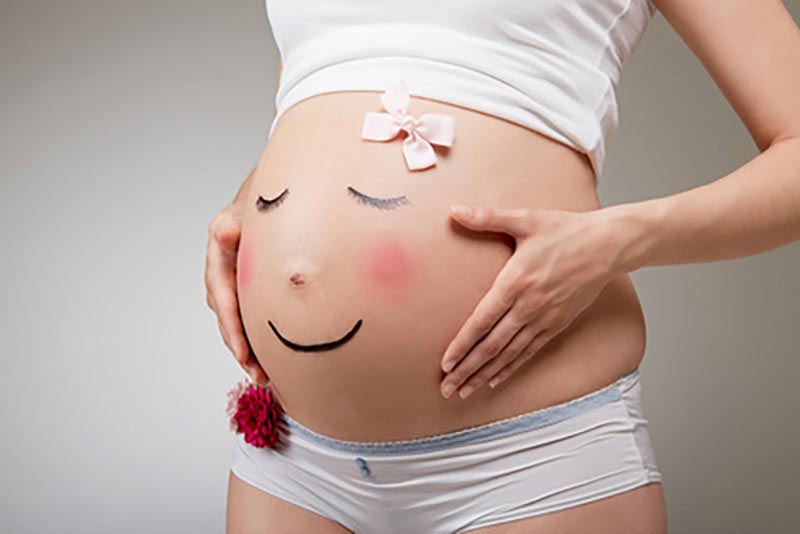 What type of acid can be used during pregnancy? For example mandelic acid. It has a very gentle exfoliating, antiradical and antibacterial effect. It is irreplaceable when the skin becomes sensitive during pregnancy. Exfoliation with mandelic acid should take place in a series of 4-6 treatments every 7 days. It can be used throughout the whole year, and thanks to it, the skin will be brightened, moisturized, smoothed and free of enlarged pores. This is just one of many acids that can be used. Healthy Beauty works on monoacids, which means that we can arrange their concentrations accordingly. Thanks to this solution, we can determine which one will be the best for the individual needs of our patients.
You can also use help of cosmetology devices – delicate diamond microdermabrasion should not cause any unwanted, allergic reactions. Removal of dead skin cells with a grinding diamond head is not painful, it also improves blood circulation and enhances the synthesis of elastin and collagen. Such a peeling is a great introduction to any further face care treatments.
Secondly – Massage
While performing classic massage for pregnant women, cosmetologists use gentler, slower movements. The use of hypoallergenic, mild cosmetics will not cause undesirable reactions on the skin. This treatment will help get rid of swelling, bruising under the eyes and, above all, it will help relax the future mother.
Body massage – Due to the inability of lying on the stomach, a special side position is used for pregnant women. During pregnancy, muscle tension increases. The delicate, long movements during body massage will bring our future mother the feeling of relaxation and tranquility. Area with a muscle pain (in the neck or spine) is massaged with a longer warming massage. We are not using any type of strong movements or pressure.
Pregnant women can also use lymphatic drainage. It involves stimulating circulation of the circulatory and lymphatic systems, movements during this type of massage are very delicate and smooth. It helps to get rid of swelling and excess water in the body, especially around the legs. Thanks to putting both systems in motion, unpleasant pregnancy symptoms such as excess water, accumulated in the body, harmful metabolic products and swellings can be avoided.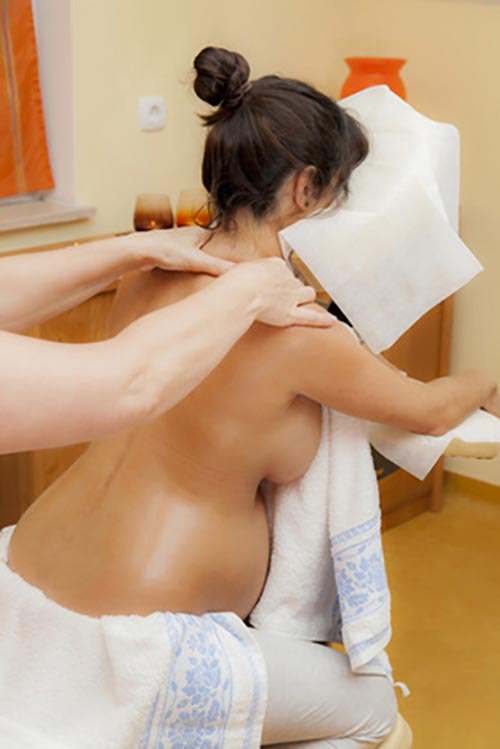 Foot massage – Pregnancy is a condition in which female feet often swell or deform, for example the problem of a flat feet or halluks can appear. A well-performed foot massage may be a good solution. Thanks to it your feet will have a pleasant rest and recover properly.
There are many reflexology points on the feet. These are responsible for individual internal organs. Properly stimulated, they will surely bring a relief to the future mother.
And what about the nails? Finally, manicure and pedicure.
If you are pregnant, you can still use the nail stylization without worries. No harm can be done to either the future mother or the child. The treatment should be combined with moisturizing therapy for the hands if you perform a manicure or a foot moisturizing in the case of a pedicure. During pregnancy, women often complain about dry feet and hands or fragile and brittle nails, so they need an additional portion of nutrition.
There are many alternative treatments that will not harm either the baby or the future mother.